game news PSVR 2: The Walking Dead Saints and Sinners is a true favorite on PS5!
PSVR 2 continues to show itself little by little! The virtual reality headset succeeds the first headset released in 2016, and our team touched this little tech gem a few days ago, and we reveal our impressions. Today, we invite you to explore Chapter 2 of The Walking Dead: Saints and Sinners, a true favorite.
The Walking Dead's Saints and Sinners Chapter 2, a sequel that corrects its flaws
The Walking Dead Saints and Sinners Chapter 2 is a game developed and published by Skydance Interactive and Skybound, set in the universe of the hit legend The Walking Dead. It was followed by the first episode, released on PC and PlayStation 4 in January 2020, offering a very special VR experience. If the fights at the time were already enjoyable and made good use of VR technology, the title still offered a bit of a redundant narrative and players had to deal with a number of drawbacks such as a bit of penetration, a few bugs and a serious difficulty .
So Chapter 2 tries to right all of those mistakes while preserving what made it a good experience at the time, and at least we can say we're happy. The gameplay is particularly successful if the graphics are still not at the top.
PSVR 2, the important future of VR?
As we already told you last week, PS VR 2 has everything to play in the big leagues. Virtual reality fans, in particular, who had the chance to test it out, are looking forward to the fact that this Sony headset presents itself as the future of virtual reality and should be in front of us soon.
As a redesigned and improved version of its predecessor released in 2016, it brings new features that are particularly convincing. Beautiful, lightweight, and designed to resemble a PlayStation 5, the headset is "accessible and efficient." Its installation is greatly simplified thanks to a single cable, it can be installed in just a few minutes, and it can even be passed from head to head without complicating life. Its controllers are also more ergonomic and more immersive than previous helmets.
If we can't guarantee the price for the time being, it is certain that it should be between 450 euros and 550 euros. In addition to better ergonomics and a more attractive design, the PSVR 2 promises helmet-level vibration and impressive eye-tracking technology.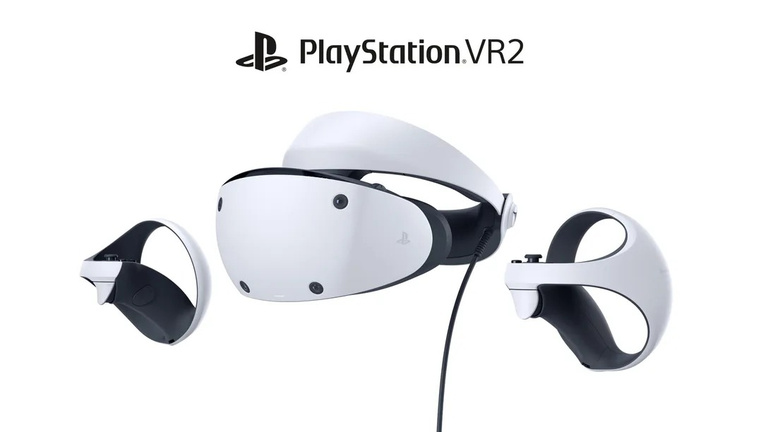 Experience the action like never before
Of the three games we've tested so far, The Walking Dead's Saints and Sinners Chapter 2 is probably our favorite. It sets a very high bar when it comes to body awareness and sets the perfect example for a high-quality VR experience. Whether it's in terms of force feedback, the weight of animations, or a thousand different details, The game is as close to reality as possible.
I have to say, this Walking Dead gameplay is a real nugget. Every action has to be reproduced by the player using his controller, from healing himself with bandages to using weapons, and especially neatness. In fact, each of them has their own operation in terms of recoil, weight and reload. Weapons are handled like real life, allowing players to experience action like never before. The result is a particularly pronounced muscle memory effect that will make the difference between experienced players and other players.
The Walking Dead Chapter 2 is coming to PSVR 2, PS5, and PS4 in 2023.